–
–
Thrill Your Parents with InfoGrasp's simple Parent-Teacher Conference Scheduling
The days of unhappy parents are over. InfoGrasp's Parent-Teacher Conference (PTC) Scheduling is as simple as it gets. Using a phone, tablet or laptop, parents can tap or click their way to your children's teachers in the shortest time possible.

InfoGrasp PTC Scheduling was simple to use and eliminated unnecessary waiting, allowing us to focus on face time with our children's teachers.
Simcha & Adina Shapiro – Parents of a 9th Grader – Mesivta Chofetz Chaim

–
Check your child's classes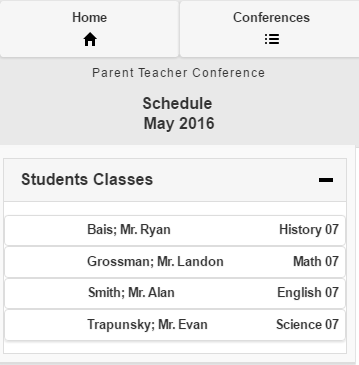 See the available time slots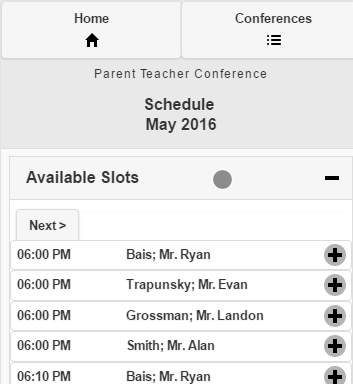 Tap an available slot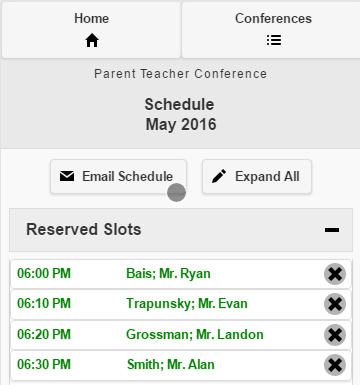 Get your schedule emailed
You're done!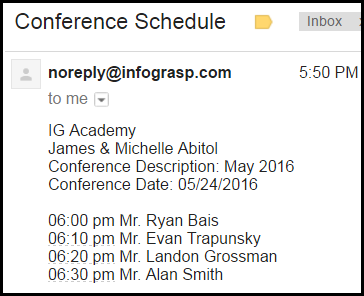 –
Take a look at this short video of the Parent Teacher Conferences
–
The Parent List for the mobile generation – dial, email or text at the touch of a button.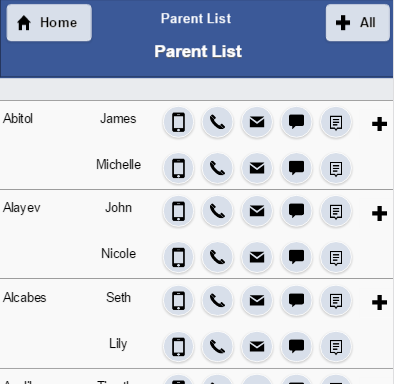 Get the info you need with just a tap.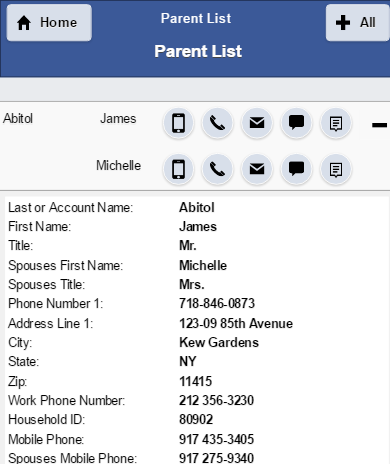 –
–